Need Assistance Applying for the
75% Wage Subsidy

(CEWS)?

These are unprecedented times, and now more than ever, you need an Accountant Who Cares.

The Government has announced that the CEWS 75% Wage Subsidy will be open for applications on April 27th, through CRA's My Business Portal.

Before you apply, please consider this - the CEWS is a very complex calculation, with absolutely no ability to amend your subsidy if you miscalculate on the low end.

You could be missing out on tens of thousands of dollars - permanently.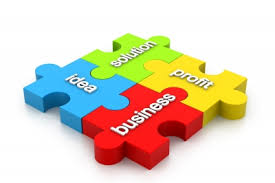 GBA has developed a program to maximize your wage subsidy while audit proofing your business. It includes the following stages:
Determine Your Business' Eligibility,

Review and calculate baseline remuneration for your employees,

Apply for the subsidy in each of the 3 periods,

Review subsidy received against submissions,

Audit support for the subsidy review by CRA.
Want to find out more?
Complete the form to the right for a free no obligation 30 minute meeting.
You deserve to sleep well at night and not fear about getting audited on this over the next 6 years.